EFL Teaching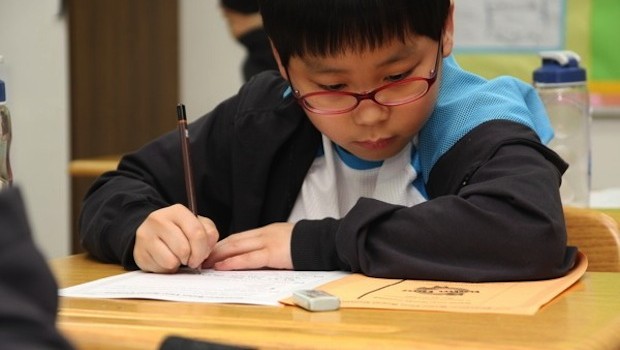 Published on March 27th, 2013 | by Will
0
15 Generic EFL Student Comments to Save You Time
Every EFL teacher dreads writing student reports. Here's a list of 15 generic student comments which can be mixed and matched to write reports for your whole class.
NAME is a very diligent student who works hard in class, both as an individual and in a group.
NAME is often shy to volunteer in class but shouldn't be as HE / SHE will benefit from the speaking practice.
NAME is a hard working student but can be easily distracted by others and loses concentration.
NAME is a strong speaker and sounds very natural but needs to watch HIS / HER sentence construction and grammar when speaking at speed.
NAME strong speaker and should take the initiative to participate more in class without being prompted.
NAME has the ability to do very well in class but getting HIM / HER to participate requires lot of effort. All he needs to do to progress is lose the attitude and learn to enjoy himself in class!
NAME is an extremely smart student that has the ability to excel however HE / SHE is refusing to work well in groups and therefore not learning as much as HE / SHE could.
NAME is a nice friendly student but HE / SHE can become easily distracted and distract other students in the class.
NAME is an excellent student who is always willing to participate in class. HE / SHE works well as an individual and in a group.
NAME is a bright student who is not afraid of putting himself forward and volunteering in class.
NAME can sometimes be lazy during written assignments or working in a group; where HE / SHE will do the minimal possible.
NAME has been a good new addition to the class.
NAME is energetic, confident and always willing to share HIS / HER opinion with the class.
Although NAME is a confident speaker HIS / HER comprehension is not up to scratch and this is not helped by the fact HE / SHE is often gossiping with HIS / HER neighbour.
NAME is an interesting student.  When HE / SHE is focused, which is almost never, HE / SHE is one of the brightest students in class.  HE / SHE however, doesn't seem interested in learning English and gets bored with nearly everything.  When this happens HE / SHE disrupts other students. If HE / SHE could work on this it would benefit both HIM / HER and the rest of the class.